2020 was a challenging year for people across the globe. The coronavirus pandemic sowed fear, suffering and uncertainty, and it brought into relief many of the injustices that define our era: growing power asymmetries; ongoing race-, socioeconomic- and gender-based oppression; and rising authoritarianism, to name a few.
Within The Engine Room, 2020 was a year of navigating how to support one another across diverse and challenging contexts, bringing joy where we can, while working hard to serve our partners and our mission. Civil society's reliance on digital tools has continued to grow, as have the vulnerabilities unleashed by new technologies. In the context of the coronavirus, social justice communities across the globe are increasingly operating in digital spaces, often with limited resources and under difficult circumstances.
Accordingly, there has been a surge of interest in responsible data practices, organisational security tools, and sustainable and alternative technical infrastructures. Alongside these developments, we've also seen growing consensus within the sector that we need more justice-oriented, rights-respecting, consentful alternatives to existing technology solutions, and social justice communities are playing a crucial part in developing these.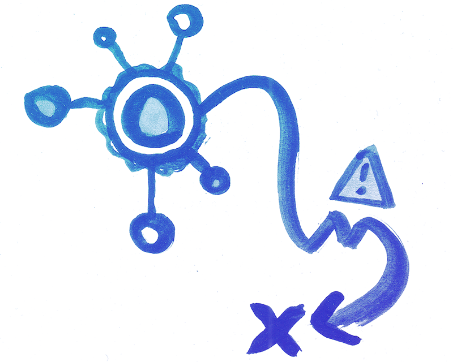 Earlier last year, through a team-wide effort, we updated our organisational strategy. This new strategy re-focuses our work to explicitly support social justice causes, and emphasises our desire to embrace the inherent complexities of working with technology. Throughout the year, we took steps towards putting our new strategy into practice–in our partner selection, across the organisation and within our programmatic teams.
In 2020 we supported over 100 partners in their work with data and technology. With some, we worked on design and maintenance of technical projects, including a platform that documents institutional violence, a database to keep track of misspent funds and corruption, and more. With social justice groups, we reimagined programmatic priorities, redesigned internal workflows, and supported shifts from in-person to digital spaces.
In our efforts to support a more resilient civil society, we tackled some big questions in our research, such as: What are the paths towards more equity in the tech and human rights space? What does it take to support the growth of the organisational security community? What does the current ecosystem of human rights documentation tools look like, and where is it headed?
In a year that highlighted the importance of mental well-being and work-life balance, we continued to make public our internal learnings about what contributes to a good workplace. We shared some insights on how we translated our in-person retreat into a virtual event, what it takes to build trust in a remote environment, how we supported our team through an ongoing public health crisis, and the ways in which we keep our digital infrastructures in order.
As we step into 2021, we will continue supporting civil society to use technology and data in strategic, effective and responsible ways. The stories below illustrate how we work to build evidence; listen, share and connect; and strengthen capacity.
Sincerely,